Since 1977 we have been providing weekday transportation service to all major population centers in Amador County and into Downtown Sacramento with our local and express 12 bus fleet. We are continually improving our route system, including our new "Dial-a-Ride" option for better service to our community. Along with the new service options, we are offering advertising space on our fleet buses in a new format!
High Impact Advertising Options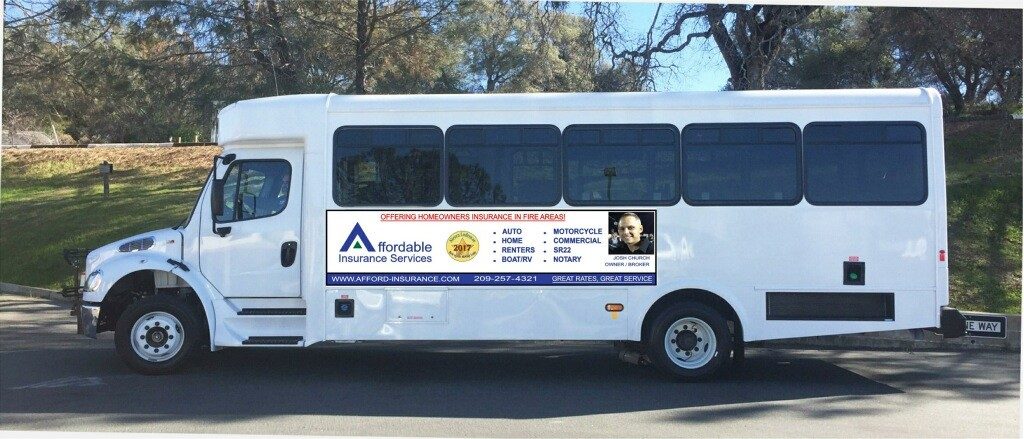 We are now pleased to offer bus wrapping, a new advertising option using advanced technologies, this is an affordable high resolution vinyl material with vibrant color to make a big impact ad. No other form of advertising offers a lower cost per impression value than bus wraps. It can generate many up-close and effective impressions per day on the road and get your business noticed with maximum exposure for a minimum cost.
We have a certified graphic installer and an experienced marketing team to help you create a wrap that is long lasting and cost effective. We also have our framed advertising system for a more affordable option.
Please feel free to contact Helen Foraker with any questions at 209-304-7917 or helen@helenandcompany.com