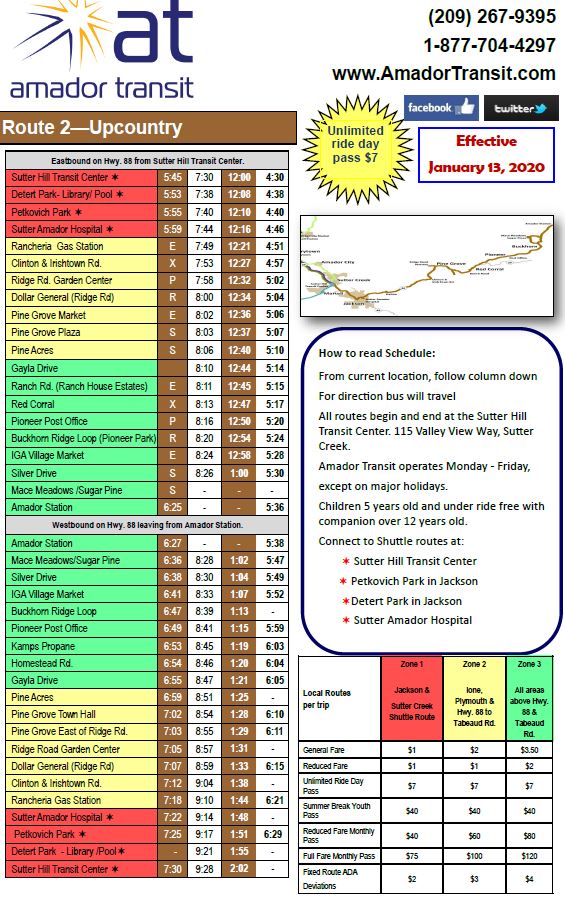 SEE MICRO TRANSIT SCHEDULE FOR MODIFIED ROUTES DUE TO PUBLIC HEALTH.
Monday-Friday service only except major holidays.
All routes begin and end at the Sutter Hill Transit Center. ALL TIMES ARE DEPARTURE TIMES.
AM times in light type PM times in bold type.

Please call 267-9395 to confirm stops in snowy conditions.