Shuttle B: Sutter Hill -> Martell -> Jackson Gate Rd. -> Jackson -> Argonaut/Martell -> Sutter Hill -> Sutter Creek
Monday-Friday service only except major holidays.
All routes begin and end at the Sutter Hill Transit Center. ALL TIMES ARE DEPARTURE TIMES.
AM times in light type PM times in bold type.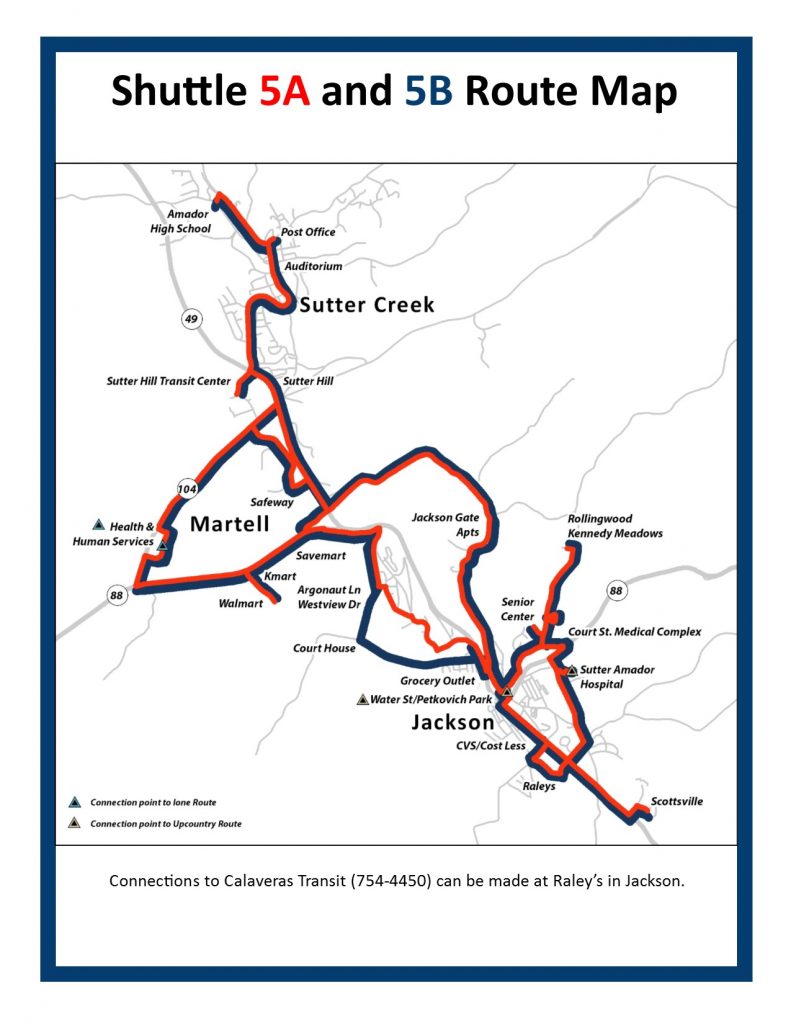 Route 5B
Click image below to view or print Shuttle 5B schedule.